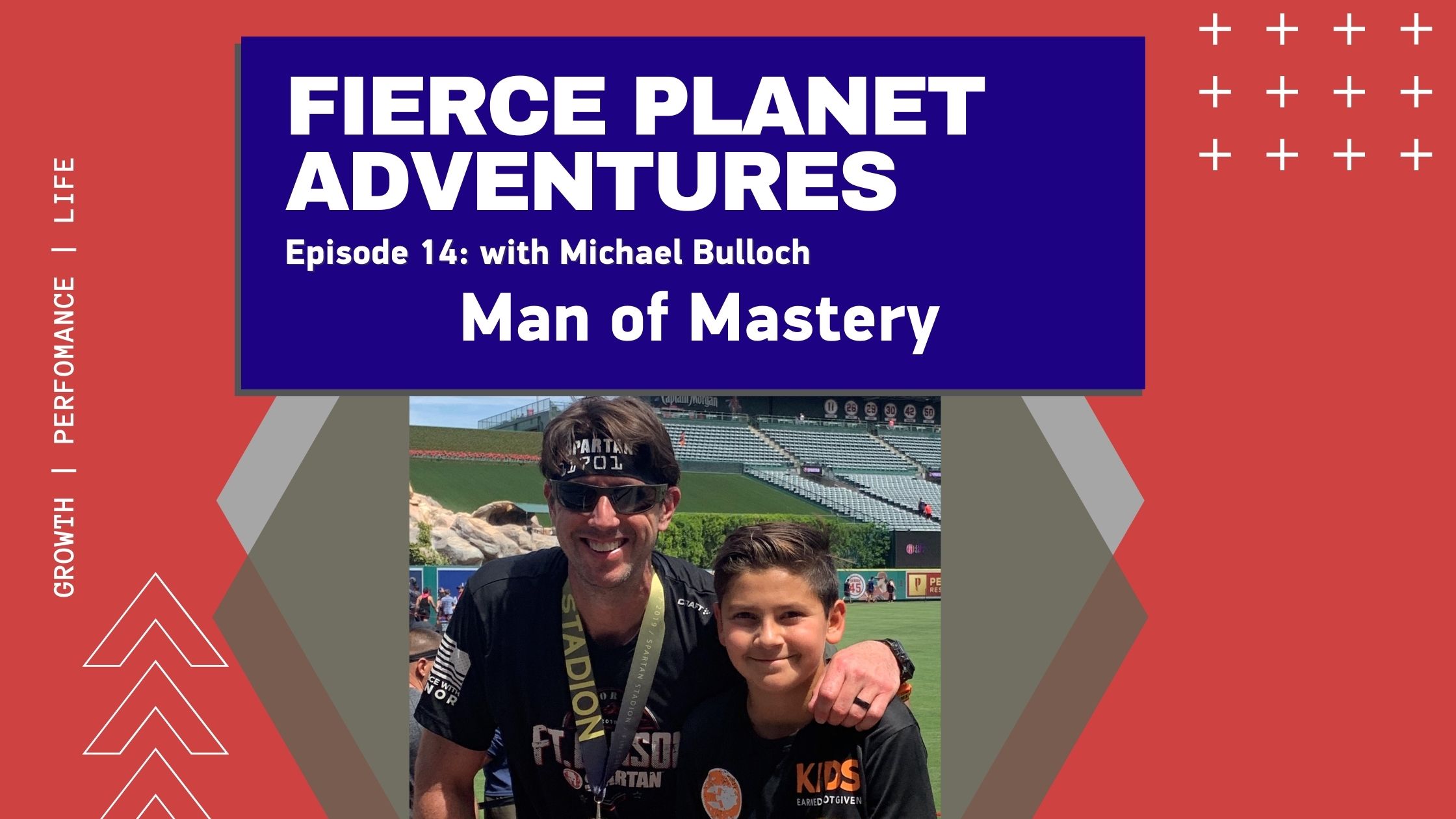 Adventures Across the 5 Mountains of Human Development: Physical | Mental | Emotional | Intuitional | Spiritual
In this episode, we speak with Michael Bulloch the Man of Mastery. 
Husband, father, author, and founder of the Man of Mastery brand, Michael is dedicated to building a community of high-achieving men who live in concert with their values and reject mediocrity to unlock the secrets of elite-level life performance.  Michael is also the host of The Man of Mastery Podcast, sharing his message and providing listeners with insights and strategies to align happiness, fulfillment, health, wellness, productivity, and peace.
When Michael is not behind the mic, you can find him running Spartan Races, raising and teaching his son to be mentally and physically resilient, and taking on crucible events to continue on the path of being a life-long learner and peak performer. 
Learn more or get in contact with Michael, Man of Mastery:
Website:
30-day training for men looking to make bold new moves this year: manofmastery.com/bold
Daily living legacy planner: manofmastery.com/planner
Episode References:
https://www.thebreathingclass.com/biq
https://www.facebook.com/nervousapes/
https://unifiedmindfulness.com
This episode of the Fierce Planet Adventures Podcast is brought to you by 5 Mountain Coaching – Licensed Unbeatable Mind Coaching.  Schedule your FREE one-hour coaching session today!